Healthcare Policy
The FDA has issued a final rule intended to ensure patients are better informed about their breast tissue density when undergoing mammography.
When it comes to gathering and assessing social determinants of health (SDoH) as part of a medically appropriate history and examination, it is necessary to employ 5 key strategies, said Allysceaeioun D. Britt, PhD, MPH, Interim Vice President, Office of Faculty Affairs and Development, Meharry Medical College, Nashville, TN, in a presentation during the virtual 2020 Healthcare Administration Alliance Conference.
The Centers for Medicare & Medicaid Services (CMS) has broadened access to Medicare telehealth services so that beneficiaries can receive a wider range of services from their physicians without having to travel to a healthcare facility. Clinicians can bill immediately for services starting March 6, 2020.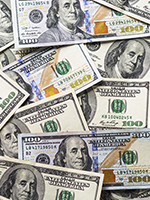 In a time when the country feels more politically divided than ever, there is broad consensus that Medicare should be allowed to negotiate prescription drug prices directly with drug makers, and that the FDA should expedite approvals of generic cancer drugs to lower patients' out-of-pocket costs.
While the industry does its part to improve the quality and completeness of applications, the FDA is taking action to enhance the efficiency of its review process.
A January 14, 2015, report published by the Institute of Medicine (IOM) walks a fine line between the competing clinical data-sharing comfort zones of pharmaceutical companies, physician associations, patient groups, and other advocacy organizations.