Health Policy
The Centers for Medicare & Medicaid Services (CMS) has broadened access to Medicare telehealth services so that beneficiaries can receive a wider range of services from their physicians without having to travel to a healthcare facility. Clinicians can bill immediately for services starting March 6, 2020.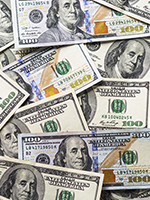 In a time when the country feels more politically divided than ever, there is broad consensus that Medicare should be allowed to negotiate prescription drug prices directly with drug makers, and that the FDA should expedite approvals of generic cancer drugs to lower patients' out-of-pocket costs.
While the industry does its part to improve the quality and completeness of applications, the FDA is taking action to enhance the efficiency of its review process.